Welcome to Friends of the Bear River Refuge website. We encourage you to visit often to see the latest news and activities.
Our Mission
This group is devoted to the promotion, appreciation, and conservation of the wildlife, birds, and habitat of the Bear River Migratory Bird Refuge. Officially established as a not-for-profit charitable organization in 1998, we are partners with the U.S. Fish and Wildlife Service.
Upcoming Event
Swan Day was a great success with over 800 people in the Visitors' Center and out on the loop!
And the dedication of the new WILDLIFE VIEWING TOWER went off without a hitch. The weather cooperated and the guests were all pleased. Thanks to all the volunteers and staff who made this day so special.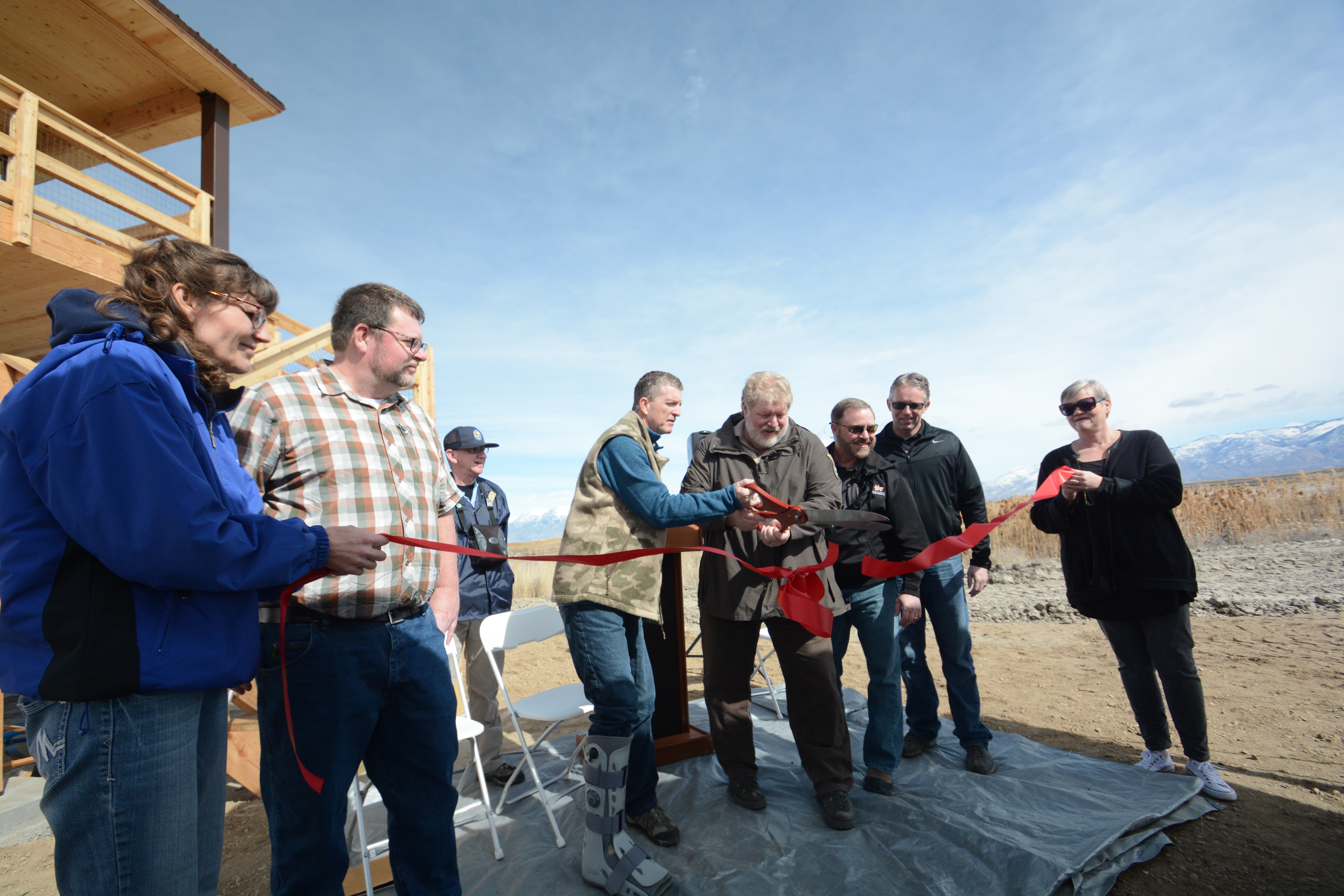 Next event: Stargazing Party on 24 March. This is a first and should be a lot of fun!
Photo of the Month
The Bandit
2017 Bear River Migratory Bird Refuge Photo Contest
Photo by Pam Page