Welcome to Friends of the Bear River Refuge website. We encourage you to visit often to see the latest news and activities.
Our Mission
This group is devoted to the promotion, appreciation, and conservation of the wildlife, birds, and habitat of the Bear River Migratory Bird Refuge. Officially established as a not-for-profit charitable organization in 1998, we are partners with the U.S. Fish and Wildlife Service.
Bookstore Hours
Tuesday, Thursday: 8:30am to 4:00pm
Wednesday: 9:00am to 3:00pm
Friday: 8:30am to 3:00pm
Saturday: Closed
Upcoming Events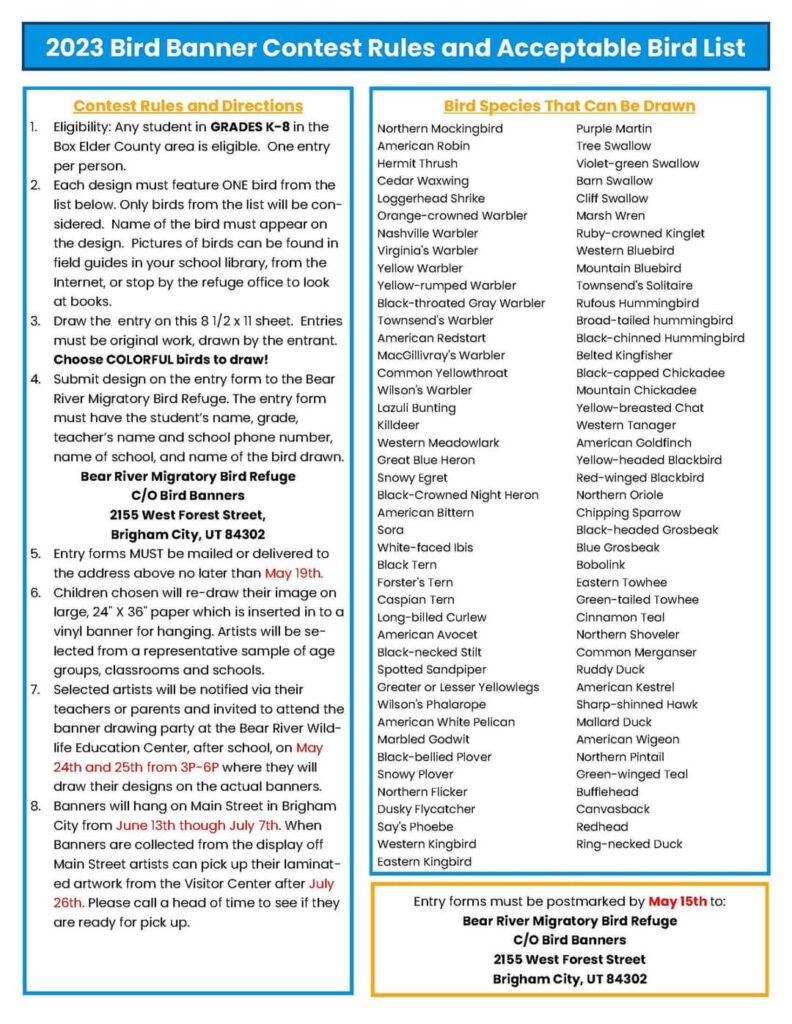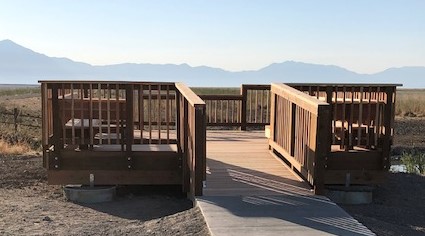 Want to contribute?
Make a one-time donation today to the Friends of the Bear River Bird Refuge today!