Welcome to Friends of the Bear River Refuge website. We encourage you to visit often to see the latest news and activities.
Our Mission
This group is devoted to the promotion, appreciation, and conservation of the wildlife, birds, and habitat of the Bear River Migratory Bird Refuge. Officially established as a not-for-profit charitable organization in 1998, we are partners with the U.S. Fish and Wildlife Service.
Upcoming Event
We had a great 90th Anniversary Event this past 

Saturday

. We had 300 visitors, 8 great volunteers, a special tour around Unit 2C, and cake and cupcakes. ~Everyone appeared to enjoy the lovely day outside.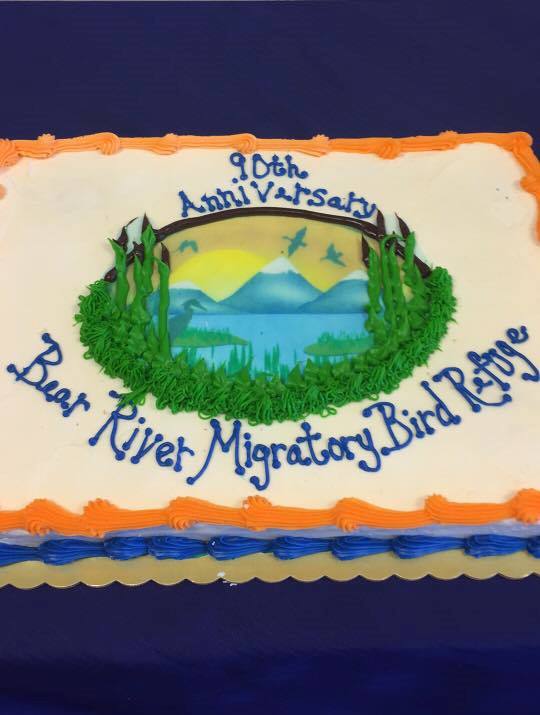 Hear Ye! Hear Ye!

The rules and regulations for the 2018 Photo Contest are here!! Check out the Photo Contest page for more information. Hope to see your entries all summer long.
Photo of the Month
Na, Na, Na, Na, Na
2017 Bear River Migratory Bird Refuge Photo Contest
Photo by Lloyd Bush